We Provide A Variety of Sizing Options for Our Storage Units in New Iberia, La
At Acadiana Stor-N-Lock, we assist you in finding the ideal storage unit in New Iberia, Louisiana. Every storage unit we operate in New Iberia is climate-controlled, pest-controlled, and well-maintained. Most critically, we keep your belongings safe and in the same state you left them with premium security features. Our goal is ensuring that our customers pick the best storage unit for their individual needs. Our attentive staff takes the time to listen to your unique storage situation regarding items, duration, and intended date of use. All of this means is you get the best option out there.
5' × 5'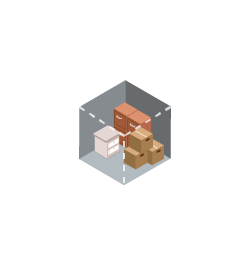 5' × 5':
Our smallest storage space option. Typically fits a few pieces of medium-sized furniture such as a desk. Ideal for storing small or medium-sized boxes and a few smaller furniture items. Great for office supplies or seasonal items.
5' × 10'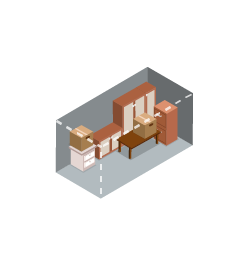 5' × 10':
Typically holds what you'd expect to find in an average bedroom along with some small or medium boxes. Good for storing items during a room renovation.
10' × 10'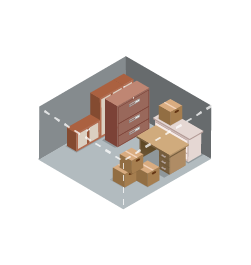 10' × 10': 
Can generally fit all the contents of a 1-bedroom apartment or of 2 home bedrooms. This unit is also perfect for storing appliances such as a refrigerator or washing machine.
10' × 15'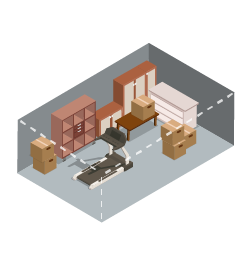 10' × 15':

Can generally fit the contents of a 2-bedroom apartment or of 3 full bedrooms. Other items often stored in this sized unit would include a couch, a large table, or several tubas.
10' × 20'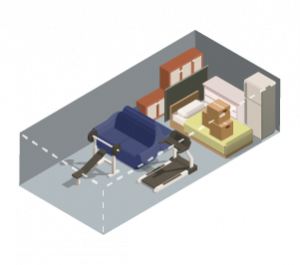 10' × 20':

Can typically fit what you'd find in a 5-bedroom home. Perfect for customers looking to move or build. Able to store several large appliances and furniture items in combination with a number of medium-sized boxes.
10' × 30'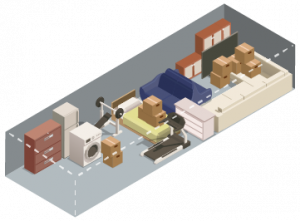 10' × 30':

Our largest storage space option. This space can hold all the furniture typical of a 5- to 7- bedroom home.
*Please only use this guide as an estimate reference for what each unit size can store. Results can vary by the size and dimensions of items.
Choosing the Best Storage Unit in New Iberia
We will never blindside you with hidden fees or costs while providing the best storage service in New Iberia, La. Your monthly bill will precisely reflect our prices so there are no surprises. To get a quote on pricing and availability, give Acadiana Stor-N-Lock in New Iberia a call today!